Polyclinic Markov
Markov Clinic – Rehabilitation and Spine Treatments in Murter, Croatia
Nerezine bb, 22243 Murter, Croatia, Murter 22243, Croatia

Specialty:

Alternative Medicine, Anti Aging, Cosmetic/Plastic Surgery, Detox, General Medicine, Rehabilitation, Rehabilitation and Medical Spa Treatment, Skin Care, Spine Care/Surgery, Sports Medicine

Focus Area:

Markov Clinic | Polyclinic Markov | Hotel Pension Murter | Murter | Croatia | Spine Care | Rehabilitation
Polyclinic Markov Profile Overview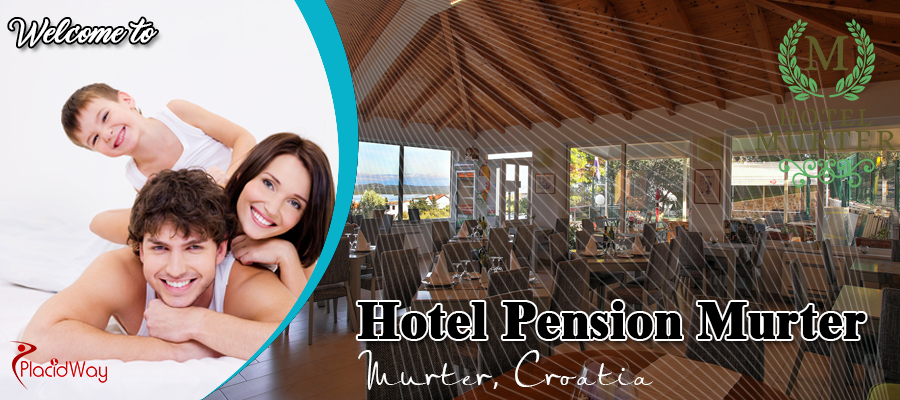 At the Markov Clinic, we deal with preoperative, postoperative, and sports rehabilitation, emphasizing spine decompression therapy. We also have a special team for esthetic medicine.
Hotel Murter with Polyclinic Markov is recognized as one of the best family-run Hotels (clinics) in Croatia that offers guests a wide range of healthcare services. The hotel is situated in Murter on the North-West side of the island and the stunning location and proximity to other tourist attractions like Velebit Mountain, surrounding islands, cliffs, and islets have made it an ideal place for natural recreation and health rejuvenation.
Hotel Murter is maintained by a family and the hotel features Polyclinic Markov that offers physical therapy and esthetic medicine. It is one of the best hotels in Croatia, aiming to showcase all the benefits under one roof. The staffs at Hotel Murter are friendly and cooperative and the clinic is fully equipped.
Vision:
The vision of our brand is for each individual to use their full potential, do things that interest them, and become the best version of themselves. We sell health services, but the business we are actually engaged in is life's happiness and satisfaction.
Value:
Client education and constant improvement of the quality of life through methods of classical and alternative medicine based on scientific evidence and traditions of a preventive approach.
Advantages of Choosing Rehabilitation and Spine Treatments in Murter, Croatia
Highly qualified specialist

Effective and non-invasive treatments

Latest technology and equipment

Customized treatment plans tailored to each patient's needs

Affordable pricing

A dedicated team of professionals with a strong focus on patient care

Personalized attention in a comfortable and inviting atmosphere
FAQ about Rehabilitation and Spine Treatments in Murter, Croatia
Q: How experienced are the spine specialists in Murter, Croatia?
Murter has a team of experienced and qualified spine specialists who are trained in the latest techniques and procedures. They have years of experience in treating various spine conditions, including herniated discs, spinal stenosis, scoliosis, and degenerative disc disease.
Q: What kind of technology and equipment do rehabilitation centers in Murter have?
Rehabilitation centers in Murter are equipped with state-of-the-art technology and equipment, including exercise machines, hydrotherapy pools, ultrasound machines, and electrical stimulation devices. These technologies and equipment aid in the recovery process and help patients regain their strength and mobility.
Q: Can I combine my rehabilitation treatment with a vacation in Murter, Croatia?
Yes, many rehabilitation centers in Murter offer programs that combine treatment with vacation packages. These packages include accommodation, meals, and various leisure activities such as swimming, hiking, and sightseeing. Combining rehabilitation with a vacation is a great way to relax and recharge while undergoing treatment.
Q: What types of rehabilitation programs are available in Murter for spinal injuries?
Murter has several rehabilitation programs for spinal injuries, including physiotherapy, hydrotherapy, occupational therapy, and cognitive-behavioral therapy. These programs are designed to help patients regain strength, mobility, and independence after a spinal injury.
Q: What is the cost of spinal treatment in Murter, Croatia?
The cost of spinal treatment in Murter, Croatia can vary depending on the type of treatment required, the duration of treatment, and the individual patient's needs. However, the cost of treatment in Murter is generally lower compared to other European countries.
Get FREE QUOTE for Rehabilitation Treatments in Murter, Croatia at PlacidWay!
At PlacidWay, we are dedicated to provide high-quality and cost-effective rehabilitation treatments in Murter, Croatia. Our team of experienced medical professionals will provide personalized care for your specific needs. In case you are willing to get more details regarding the LIFE QUALITY IMPROVEMENT PROGRAM from Polyclinic Markov & Hotel Murter, click on the tab below:

---
Polyclinic Markov, Murter, Croatia Profile Details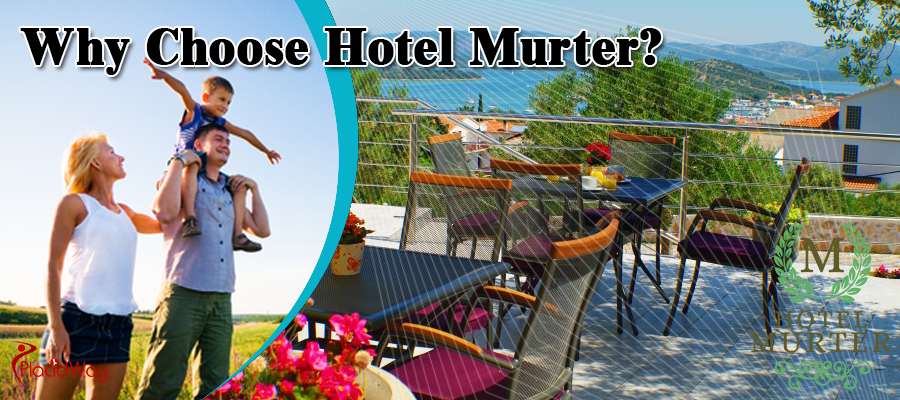 Why Should You Choose Hotel Murter?
Hotel Murter is located on Murter Island and the hotel is surrounded by picturesque beaches and mountains, making it a perfect destination for natural retreat, recreation, and rejuvenation. Medical tourism is gradually emerging in this region and Hotel Murter has become a popular name in the field for offering a wide range of services for visitors.
Polyclinic Markov aims to provide the best health and wellness services for patients and if you are looking for the best health treatments from the best doctors, Polyclinic Markov is here to offer the best treatment at the best price.
In case you are willing to get more details regarding the LIFE QUALITY IMPROVEMENT PROGRAM from Polyclinic Markov & Hotel Murter, click on the tab below:

---
Polyclinic Markov Treatments Offered
Physical therapy and Rehabilitation
Examination by a specialist (physiatrist or neurosurgeon)

A check-up by a physiotherapist

Spinal decompression therapy

Follow-up examination

Infrared radiation

Magnet therapy

Electrotherapy

Ultrasound therapy

Laser therapy

Customized spinal strength and conditioning exercises and exercises for other kinesiological segments

Medical massage

Lymphatic drainage

Cryotherapy

Cupping

Dry Needling

DNS - dynamic neuromuscular stabilization
Esthetic Medicine:
Examination and surgical removal of moles (Surgeon)

Hyaluronic dermal fillers

Botox

Facial rejuvenation therapy with one's own blood (PRP)

Mesotherapy

Microdermabrasion
Accommodation
The hotel offers accommodation in 10 different rooms

We offer breakfast and dinner

Transportation from the airport to the hotel and back

Indoor pool

Organization of trips to nearby attractions
We have a special package for this: LIFE QUALITY IMPROVEMENT PROGRAM.

---
Polyclinic Markov Certificates, Accreditations, Qualifications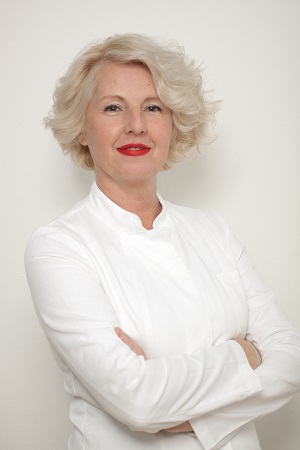 Doctor Name: Dr. Jasna Kovacic Labar
Experiences and Specializations:
Highly qualified physical medicine and rehabilitation specialist in Murter, Croatia

Physiatrist at Polyclinic Markov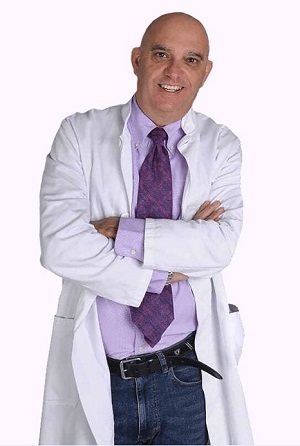 Doctor Name: Dr. Marin Labar
Experiences and Educations:
Poliklinika Labar Zadar, Feb 2011 - Present

General Hospital Zadar, Feb 1998 - Feb 2011

University of Zagreb, School of Medicine, 1990 - 1996

Specialty in Plastic, Reconstructive and Aesthetic Surgery

---
Polyclinic Markov Testimonials
---
Polyclinic Markov Awards & Recognitions
---
Murter, Croatia Destination Overview
Murter village
The village of Murter is located on the eponymous island and is also the largest village on the island. The village was initially named Veliko Selo - Big Village (since the 13th century) and Srima? (Srimac), and since 1715, it is called Murter.
It stretches towards the cove Hramina in which a marina was built and towards the cove Slanica which boasts the most beautiful beach on the Šibenik riviera, as well as the camping site and hotel Colentum. The Hramina cove is protected from all winds and provides a safe haven for yachts.
The economic basis consists of farming, fishery, and tourism. The village is located near the regional road and has a permanent population of about 2000, while during the tourist season, the number is much higher roughly about four times.
At the foot of the hill of Gradina, in the Hramina cove, and elsewhere, there are the remains of Roman buildings which were a part of the ancient village of Colentum. At cape Gradina there is the village cemetery where ancient Croatian tombs were found. The cemetery also houses the Church of Our Lady of Gradina from the 17th century. St. Michael's Parish Church (reconstructed in 1770) features a Baroque altar crafted by masters Pio and Vicko dall'Acqua, as well as a Cretian-Venetian school icon.
National Parks:
The oldest name given to the Kornati Archipelago, according to the ancient author Constantine Porphyrogennetos, was Grebeno. After that, Toreta, and since 1311 until the present day, it was called Incoronata, Corona, Coronata, Kornat.
It was given the status of a national park in 1980 and was placed under protection. The park's total area is 220 km² and it consists of 89 islands, islets, and cliffs. Of the park's total area, land makes up only 1/4, while the rest is the maritime ecosystem.
It is rich in natural and cultural treasures. Vertical cliffs of the "crown" of the Kornati islands face the open seas and are the most popular phenomenon of the park. They also provide a home for rare species.
Kornati's submarine world reveals other amazing stories. And it is worth knowing that the land part of the Park is privately owned (mostly owned by Murter inhabitants).
Krka is the seventh national park in Croatia, known for its numerous lakes and waterfalls. It was named after the river Krka which is a part of the park. The national park is located in Central Dalmatia, downstream from Miljevci, only a couple kilometers to the northeast of the city of Šibenik. It encompasses the region next to the river Krka which rises at the foot of the Dinara mountain near Knin, runs through a 75 km long canyon, then through Lake Prokljansko, and finally flows into the Šibenik Bay. Today, Krka has 7 travertine waterfalls and its beauty is representative of the natural Karst phenomenon. The best time for a visit is spring or summer, since it is then in its full glory, and you can also refresh yourself by plunging into the clear waters.
Krka became a national park on 24 January 1985 and is the seventh national park in Croatia. It is famous for its many lakes and waterfalls.

---
---
Reviews
Marijeta G

I give warm recommendations to all those who feel broken and cannot get out of bed in the morning due to pain and weakness due to problems in their back, leg or even arms. Don't hesitate a bit because the longer you wait, the harder it is for yourself!!

Polyclinic Markov

Nov 24 2022

Andrija K

Professional and excellent service from friendly staff, recommended!

Polyclinic Markov

Dec 14 2022

Matej S

Professional service, a very approachable team, I am very satisfied with the therapies and the way of working.

Polyclinic Markov

Jan 03 2023
---
Alternative-Medicine Related Packages